MBT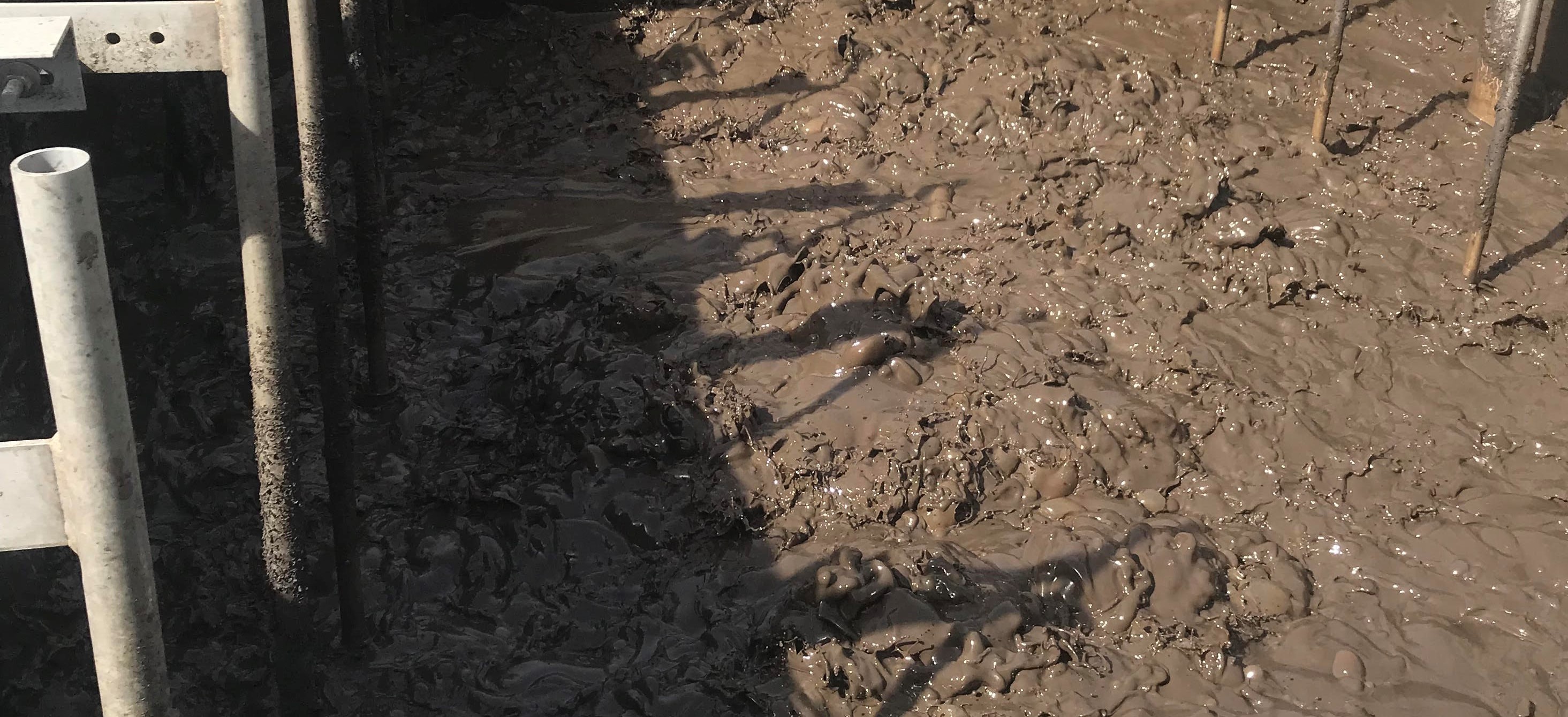 Membrane Thickening Systems
Are you tired of paying to haul extra water with your WAS? Don't want to use polymer to thicken your sludge? Interested in shrinking the footprint of your solids handling system? If so, then Kubota's membrane thickening systems are a great fit for your plant.
Process Description
The membrane thickening process consists of a membrane thickener (MBT) tank and an aerobic sludge holding tank. All blowers, permeate pumps, recycle pumps, aeration equipment and instrumentation are included in the process package to ensure one source of responsibility.
Waste activated sludge is wasted directly from the liquid treatment process into a fine screen and emptied into the sludge holding tank (SHT). The screened flow is transferred at a rate of 4Q into the membrane thickener (MBT) tank via a pump. Sludge is thickened typically up to 3.0% solids by the MBT by pulling clean water through the membrane leaving solids behind. The thickened sludge from the membrane thickener is transferred over a weir back into the sludge holding tank. In the SHT the sludge is actively mixed and digested with the aid of coarse bubble diffusers.
By operating in this manner the membrane is protected and the workload on the operator is minimized.
A hydraulic profile is shown in Figure 1 for clarification of the looping cycle the suggested flow pattern for the solids treatment process.
Figure 1. Hydraulic Profile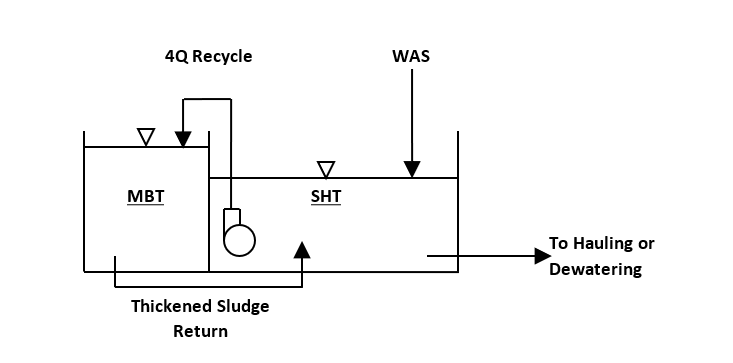 Click here to learn more about Kubota's MBT systems or contact us for a quote.