Big Creek Press release
2021-08-03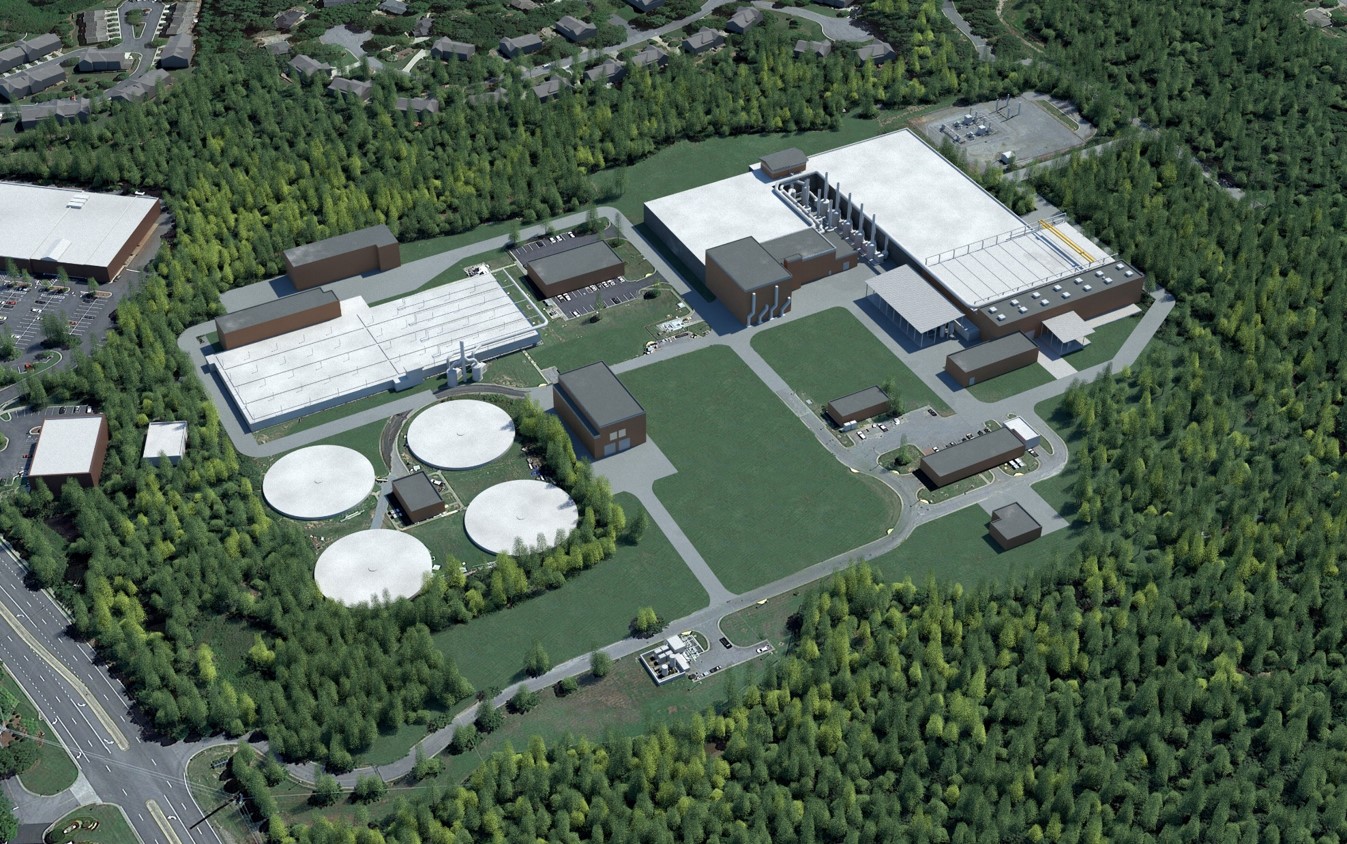 Kevin Crane For immediate release: 7/28/21
Kubota Membrane USA, Corporation
425-381-3604
kevin.crane@kubota.com

Kubota Membrane USA (KMU) signs agreement with Fulton County, GA to supply 32 Million Gallons per Day Membrane BioReactor System for the Big Creek Water Reclamation Facility
Facility will be one of the largest in North America when it goes online

Bothell, WA: Today, Kubota Membrane USA, Corporation, a member of the Kubota family of companies, which provides membrane bioreactor systems for municipal and industrial clients announced the signing of an agreement to supply the MBR system and related equipment for the 32 MGD Big Creek Water Reclamation Facility owned by Fulton County, GA.
David Clark P.E., the Fulton County Director of Public Works, had this to say about the agreement "Fulton County is excited to incorporate Kubota's flat plate membrane technology into our largest water reclamation facility expansion project. The Big Creek facility is located in Roswell Georgia, serves approximately 50,000 wastewater customers in North Fulton County, and is centered around one of the fastest growing areas in the Atlanta region. Fulton County has been a strong proponent and user of membrane technology for over 12 years and believes that it the best treatment option in returning the treated effluent back to the river system in a responsible manner for use by our downstream water neighbors. Kubota's recent advancements in flat plate technology will allow for easier maintenance of the system while allowing it to perform at its peak levels."
KMU was selected to supply the MBR system after a rigorous evaluation process, involving 3 other manufacturers, which looked at multiple factors such as life cycle costs, ease of operation and maintenance and warranty support. Ultimate build out capacity for the facility is 38 MGD with a peak day flow of 76 MGD. The project, which marks KMU's second plant in North America of 30 MGD or larger, is scheduled to be completed in 2024 and again demonstrates KMU's ability to deliver on large MBR projects around the world.
About Kubota Membrane USA, Corp.: Kubota Membrane USA, Corp. is a Membrane Bioreactor (MBR) system supplier located in Bothell, WA. KMU has been active in the U.S MBR market since the first MBR plant was commissioned in 2002 (Bandon Dunes, OR). Our accumulated expertise and proven track record of more than 6,500 commercial MBR plants worldwide (more than any other membrane manufacturer) allows KMU to fully support our clients in delivering sustainable and cost-effective solutions that satisfy all market requirements in municipal, industrial and domestic wastewater treatment.